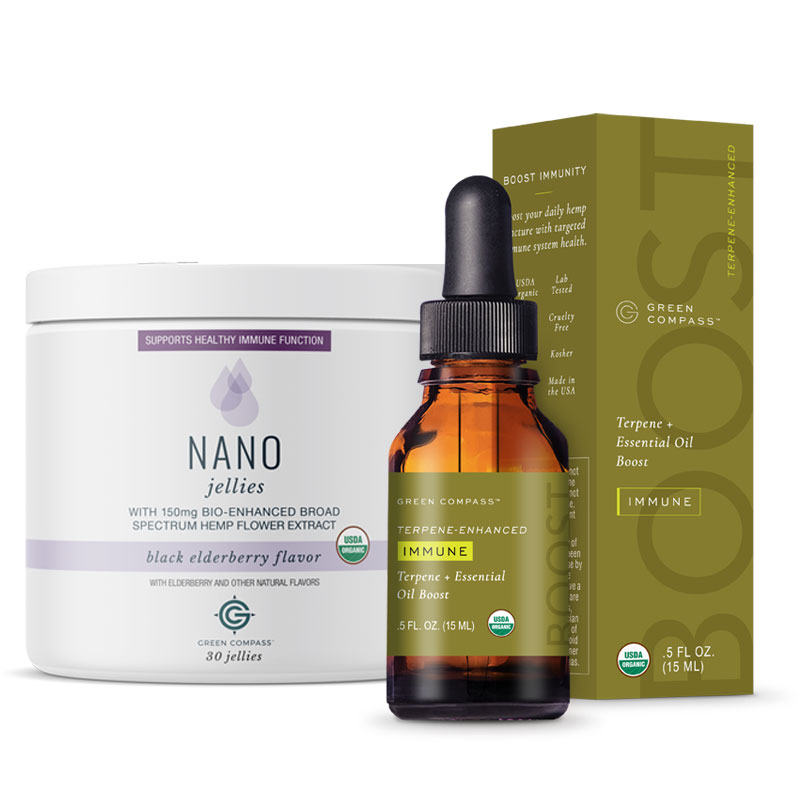 Immune Collection - Immune Boost and Elderberry Nano Jellies
$107.96
$119.95 Retail Customer
Share
Log in to share this link using your FriendShare code and earn $10 for you and each of your friends!
Benefits
ELDERBERRY NANO JELLIES:
Bursting with antioxidants, hemp flower extract (CBD) and Vitamin C courtesy of bright acerola cherry and deeply-sweet black elderberry, a trifecta of nutrient-rich chaga, reishi, and maitake mushrooms, these jellies help keep your natural defenses strong and your body balanced.
IMMUNE BOOST:
Organic hemp terpenes together with Blood Orange Essential Oil, Cinnamon Bark, Ginger, Clove, and Thyme to support the body's immune system.
Product Information